At My Dentists, we attempt to ensure our patients are #1, with comprehensive dental services, which some include high-tech equipment as tools to better care for your smile, in Charlotte, North Carolina. Our dentists are highly-trained and eager to help you with your dental care needs.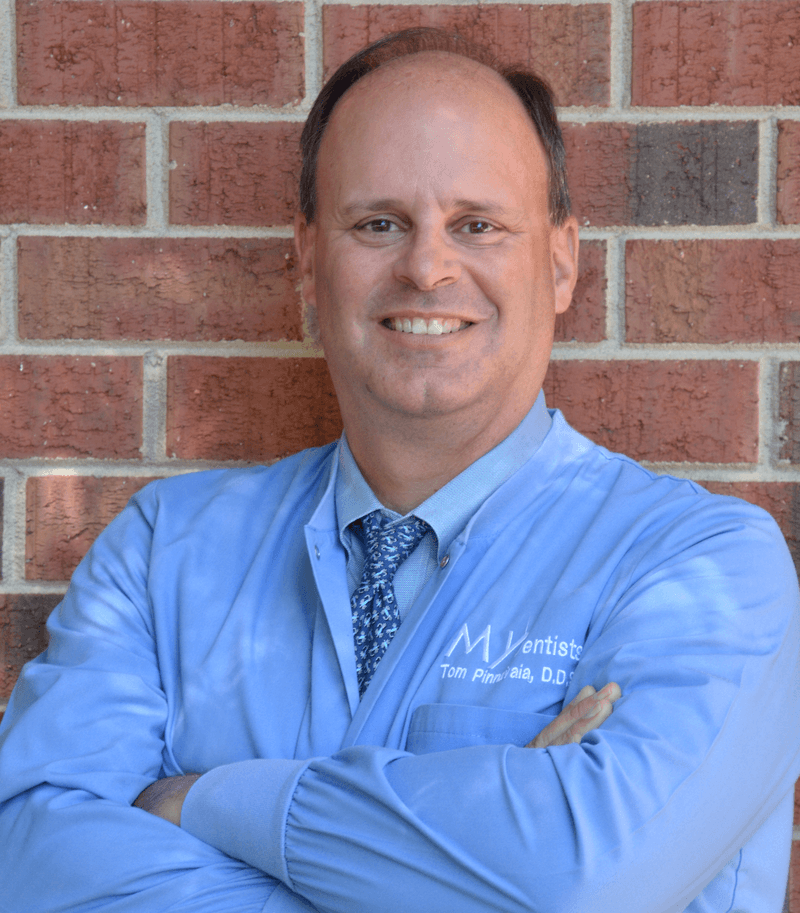 Dr. Tom Pinnavaia
Dr. Tom Pinnavaia was raised in East Lansing, Michigan. He lived and practiced in the metro Detroit area after receiving his dental degree from the University of Michigan in 1992. Dr. Pinnavaia moved to Charlotte, NC, to join the MY Dentists Team in 2007. Dr. Pinnavaia brings a zeal and love of dentistry to his patients. He enjoys educating his patients and explaining all treatment options so they can be as active as possible in charting the course of treatment. He is active in his profession, and continues to educate himself in disciplines such as orthodontics, aesthetic dentistry, and endodontic services.In his free time, Dr. Pinnavaia enjoys golfing, traveling, and reading. He counts music composition and classic cars among his hobbies. He, his wife, Stacie, and dog, Kona, live in Charlotte.Dr. Pinnavaia is your compassionate
Charlotte, NC dentist
. Call us today to schedule your first appointment.
---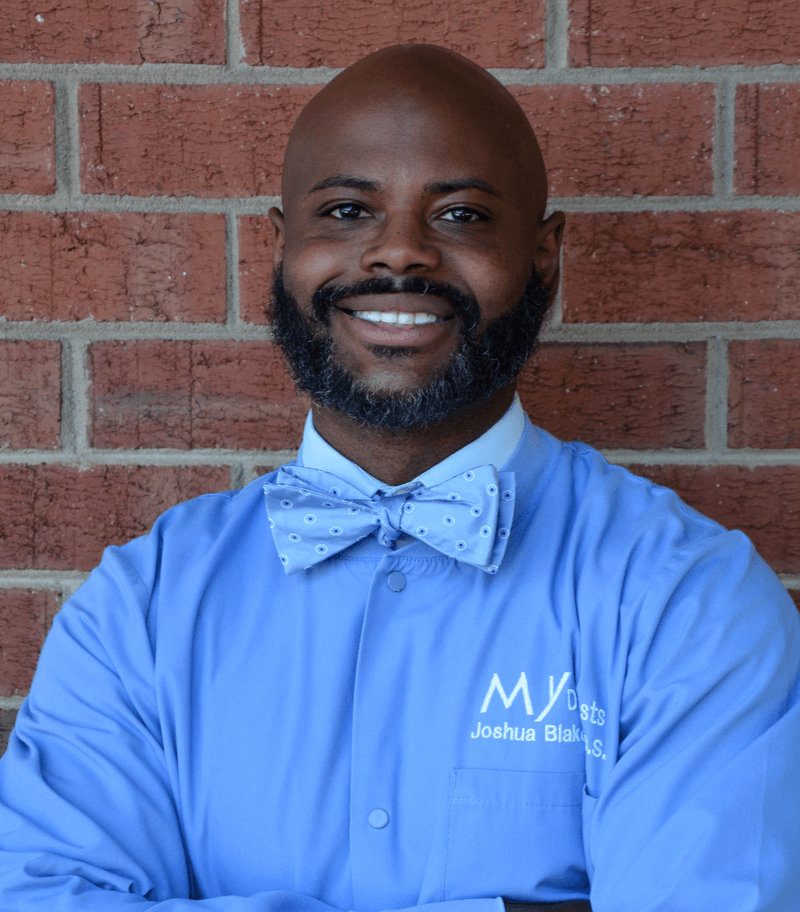 Dr. Joshua Blake
Dr. Joshua Blake attended The University of North Carolina at Chapel Hill, earning a BA in Exercise Sports Science. He earned his Doctor of Dental Surgery (DDS) from UNC School of Dentistry. After dental school, Dr. Blake completed a year-long residency at NYU and obtained additional education in the areas of conscious sedation and dental implant placement. Dr. Blake strives to provide excellent dental care while ensuring his patient's needs, desires and comfort are all satisfied. Dr. Blake enjoys family, friends, music, traveling, and sports! During his time at UNC, Dr. Blake was a member of the varsity football team and the club boxing team. His organization memberships include Kappa Alpha Psi Fraternity Inc., the American Dental Association, the North Carolina Dental Society, the Old North State Dental Society, the National Dental Association, the American Academy of Implant Dentistry, and the Academy of General Dentistry. Born in Charlotte and raised in Gastonia, Dr. Blake is happy to be back home serving his community.
Meet Our Team
We would love for you to get to know the rest of our experienced, caring team. Together, they make up decades of dental healthcare experience. Please contact our office at 704-375-8577 today to set up an appointment, and let us help you maintain or give you back that pretty smile!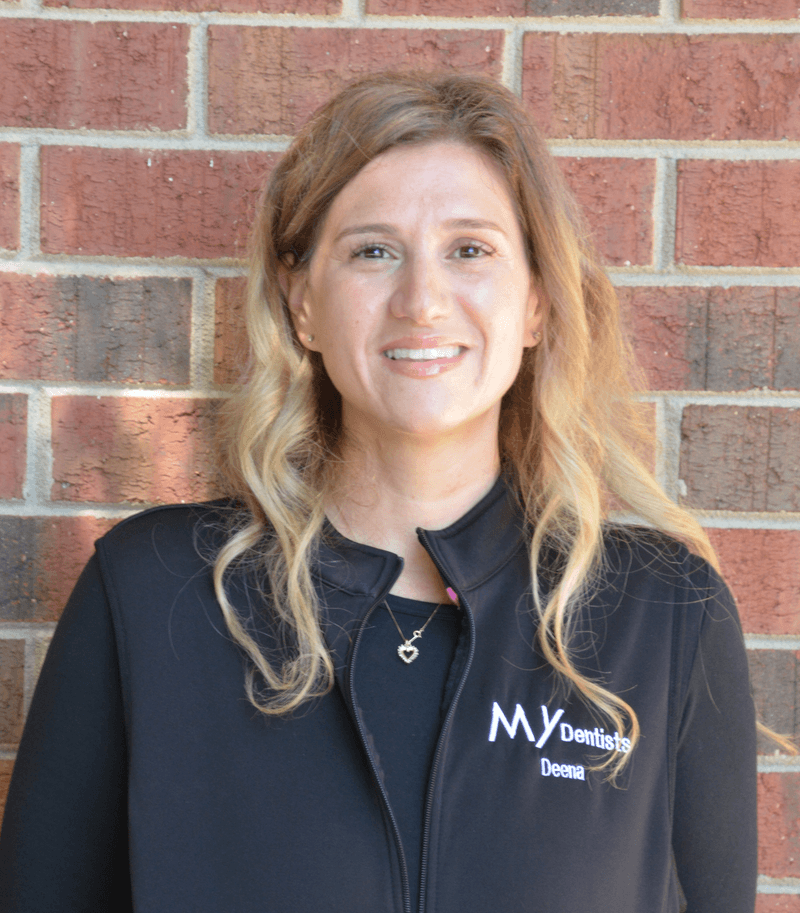 Deena – Office Manager
Originally from Las Vegas, I joined the My Dentists team in 2006. I have been in the field of dentistry since 2001. I received my degree in Dental Assisting in 2002.  I was drawn to My Dentists because of the family environment they had created, not only between the staff, but also with the patients. As the Office Manager, I strive to make sure every patient receives the highest quality of dental care and impeccable customer service.
---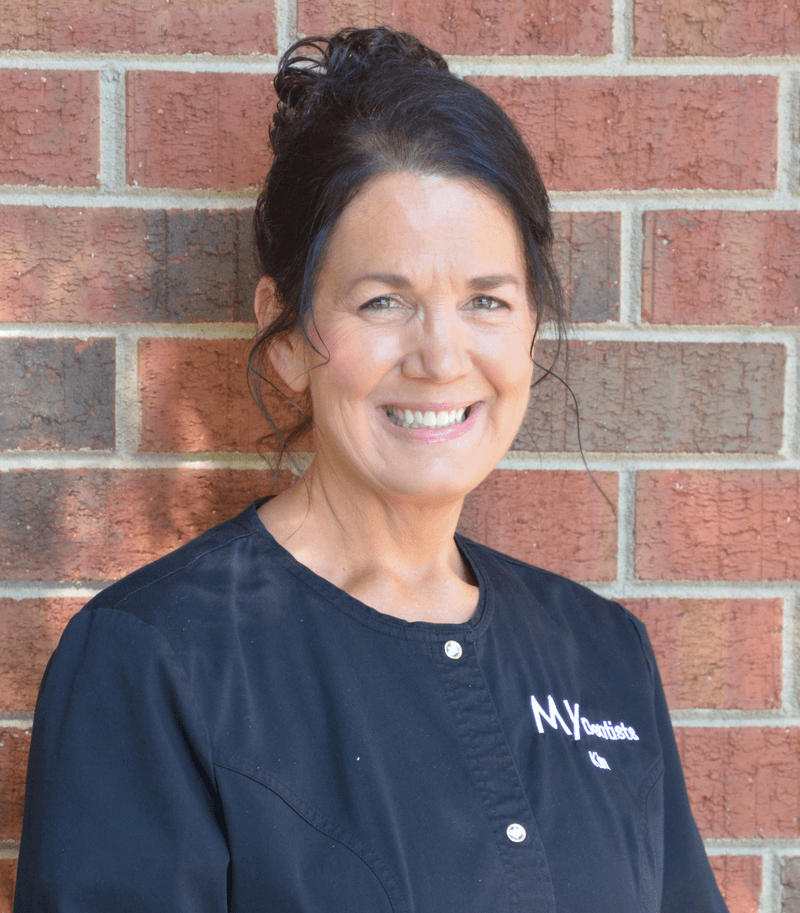 Kim – Dental Hygienist
Hello, my name is Kim and I am a dental hygienist for My Dentists. I have been in the field of dentistry since 1997 and with My Dentists since 1998. One of my favorite things about Dr. Pinnavaia is his knowledge, compliments, and encouragement to our patients and myself. One of my favorite things about dentistry is when patients are pleased with their results and the health of their teeth is improved. My favorite thing about my job is the people I work with. We have a great team here.I have lived in Charlotte since 1998. I have a wonderful husband and 2 great children. When I am not working, I enjoy gardening, books, history, going to the beach, and cooking/baking.
---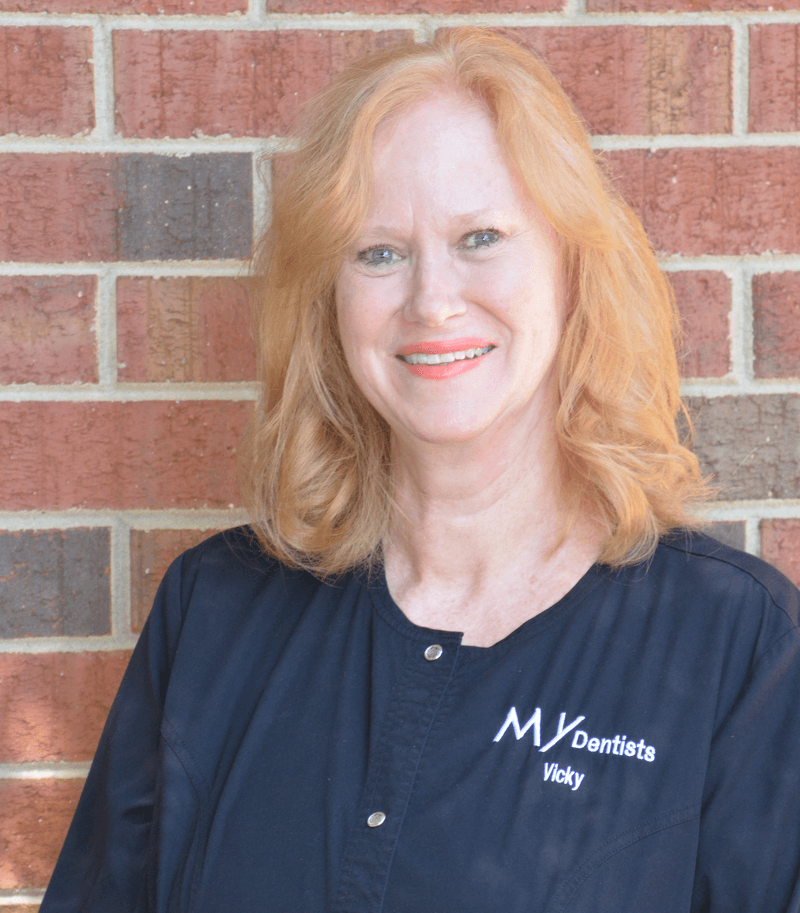 Vicky – Dental Hygienist
I have practiced in the field of dentistry as a registered dental hygienist since 1982, after graduating with a Bachelor of Science in dental hygiene from the University of Maryland at Baltimore. I have lived in Charlotte since 1993 from Gaithersburg, Maryland. I have been with My Dentists since February 2002. I was raised in the suburbs of Washington, DC, in Rockville, Maryland. My husband, Steve, and I have been married since 1984 and have three lovely, adult children and three grandchildren. We enjoy hiking in the mountains in our spare time. Here at My Dentists, we have a great team of people. I feel our doctors are very caring and patient oriented. They present the best treatment options available when treatment is needed. They also provide state-of-the-art equipment, including digital radiographs and paperless charts, to better serve our patients.
---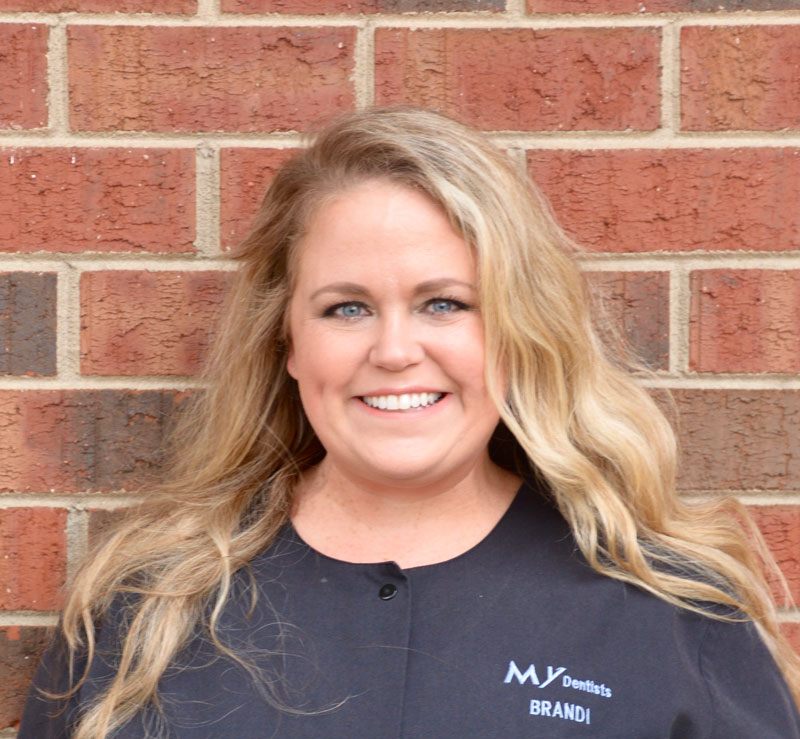 Brandi – Dental Assistant
My name is Brandi Joy and I am a Dental Assistant II. I have worked in the field of dentistry since 2001. A smile is a universal expression that communicates happiness. I have always had a passion for helping people feel confident about showing off that smile!I enjoy working for My Dentists because I believe that everyone in the office shares this same passion for bringing confidence to smilers young, old and in between! The quality, personal care that My Dentists offers is second to none.I am a native of Charlotte and reside in the Waxhaw area currently. I am married and we have a little girl who keeps us on our toes!
---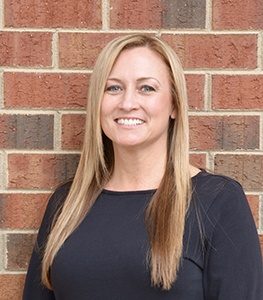 Aimee – Patient Care Coordinator
Originally from Boston, MA, I moved here in 1999 to raise my two children, Kyle and Kortney. I became a certified dental assistant in 2008. I am happy to be a part of the team at My Dentists where each and every staff member genuinely cares about the well being of each other and our patients. When I'm not working, I enjoy exercising, reading and spending time with family and friends.
---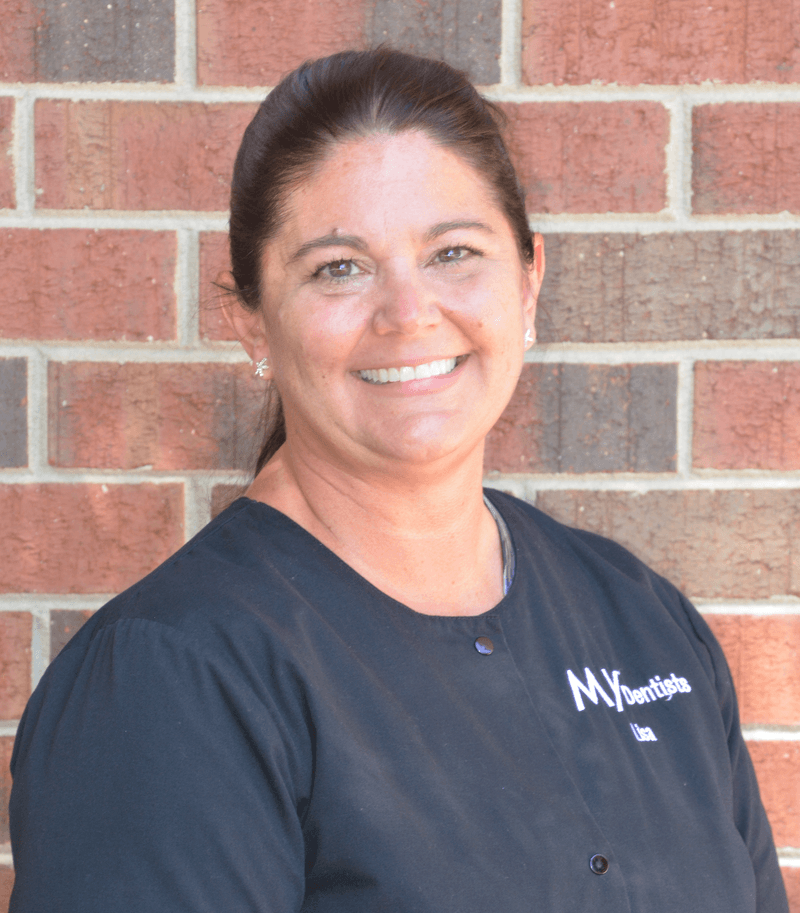 Lisa – Dental Assistant
Hi, my name is Lisa Smith and I am a dental assistant. I've worked in dentistry since 1991. I actually started working for Dr. Yeager right out of assisting school. I left to raise our family and now am lucky enough to be back. I love my coworkers like family and believe our commitment to our patients is what makes us so close. The doctors at My Dentists truly want the best for our patients. I truly love my job! I was born and raised in Charlotte, I'm married and have 2 boys. When I'm not working, I enjoy spending time at the beach and the lake. I'm definitely a summer person!
---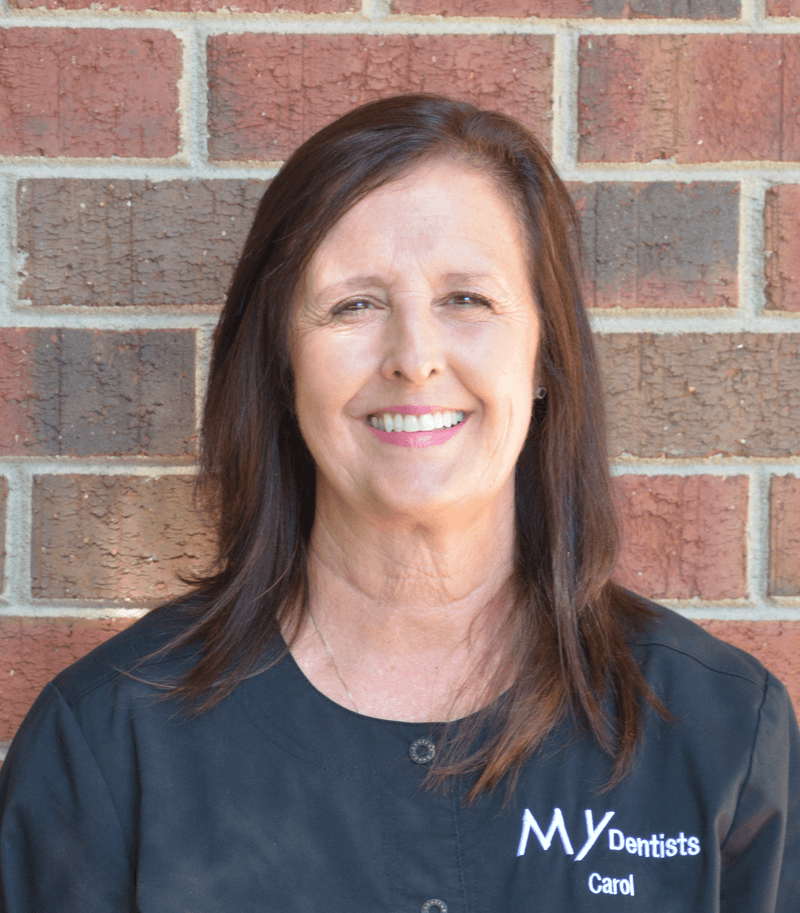 Carol – Dental Assistant
My name is Carol Ferris and I have been a Dental Assistant since 1981. I have been with My Dentists since 1988 and enjoy the patients as well as our caring staff and doctors. I have been married for 32 years to Rob. We enjoy fishing, gardening, and travel. We have two daughters and two wonderful grandchildren
---
Jeanette – Dental Hygienist
I have been a dental hygienist since 1971 and worked for Dr. Pinnavaia since 1991. I enjoy working with patients, especially those that have not been to the dentists in years. Helping them overcome their fears and anxieties is especially rewarding. I love the fact that the focus of our office is about superior patient care and that we take pride in keeping up with the latest technology and state-of-the-art equipment.I was raised in Middletown, NJ, and went to dental hygiene school in upstate NY. I moved to the Charlotte area almost 30 years ago. Charlotte has been a great place to raise my three children. The beautiful weather here provides plenty of opportunities to enjoy outdoor activities. I like to spend my spare time working around my house, in the yard or spending warm sunny days on the lake.
Jeanette recently retired from our office after 30 years. If you're lucky, you may see her around from time to time!
---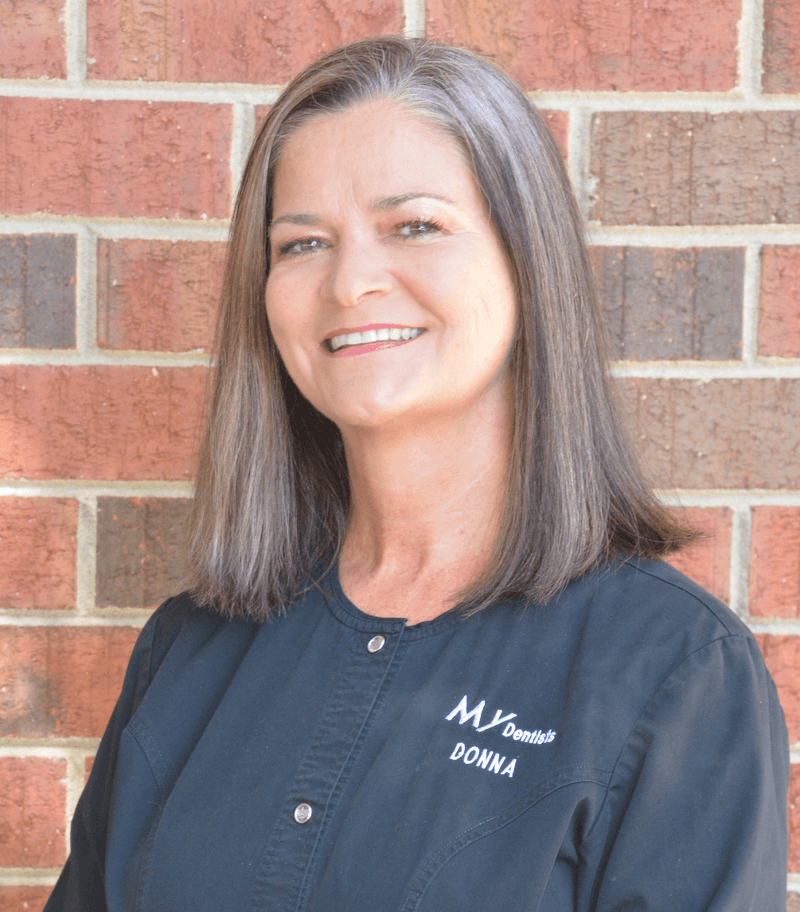 Donna – Dental Hygienist
Hello, I am Donna, one of the dental hygienist here at My Dentists. I have been in the field of dentistry since 1983 and with this practice since 1990. One of my favorite things about our doctors is that not only are they wonderful to work for but they are exceptional doctors who care about their patients and employees. One of my favorite things about dentistry is that I love working with people and helping them get healthy. That is the best part of my job!I am a native of Wilmington, NC, and have lived in Charlotte since 1990 with my husband, Jeff, and 2 daughters, Kayla and Kolby. Some of my hobbies are cooking, gardening, reading, tennis, working out, the beach, and music. Also, I'm a BIG Carolina Panthers fan!
Donna recently retired from our office. We will miss having her at My Dentists
---
Dr. Richard Keith "Rick" Yeager (1955 – 2017)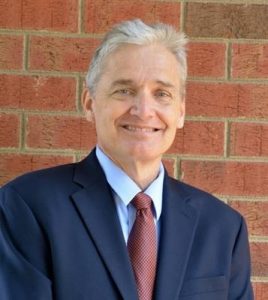 Richard Keith Yeager (March 22, 1955 – November 19, 2017), beloved husband of Kathryn Ann (Dobbins) Yeager, and father of Chris, Bailey, and Megan, passed away Sunday evening at his home in Indian Land, SC.
Rick, a native of Erie and Fairview, PA, the son of Richard and Virginia Yeager, with brothers Gary and Robert. Rick and Kathy were high school sweethearts. They began dating in early high school, Rick a standout tight end for his Fairview High School Tigers and Kathy, a varsity drill team member. They attended Indiana University of Pennsylvania together, and married soon after graduation. Kathy supported them as a restaurant manager while Rick attended dental school at Temple University, graduating in 1983. The couple moved to Charlotte, where Rick began his dental practice, and the two raised their family.
Sports were his passion growing up. Following in his father's footsteps, Rick excelled at golf, and he honed his game with a vengeance for most of his life. When he wasn't on the golf course, he played a strong game of tennis. Later in life, he took up tae kwon do, and pursued it with his characteristic intensity, earning a third-degree black belt, and co-owning Martial Arts Carolina in Mint Hill. Rick's hobbies included photography and woodworking, and just like everything else, he threw himself full-force into those.
While sports were Rick's avocation, his passion was his family. Son, Chris, arrived in 1985, and Rick passed on his love for golf. The two spent countless Saturdays together at Providence Country Club where Chris built his game to rival Rick's. Rick coached Chris' baseball team for years, then recognized and supported Chris' love for aviation. He supported Chris as he earned his private pilot's license in high school, and earned an appointment to the U.S. Air Force Academy, graduating in 2007.
Twins, Bailey and Megan, were born in 1995, and filled the void in a father's heart that only girls can. Dance recitals and soccer games were now the focus of Rick's energies. He could be found most evenings coaching the girls through soccer drills. When a knee injury sidelined him from practicing with the girls, his love of photography jumped him into the role of team photographer. The hours and dedication paid off, as Bailey and Megan earned spots on their Ardrey Kell High School soccer team. While they were identical twins, they were distinct individuals, with that individuality highlighted most clearly in their choices of college: Bailey to Clemson and Megan to University of South Carolina, making the Yeager household truly a house divided. Rick could be found on Saturdays alternately cheering in his orange and purple or his garnet and black.
Rick began his dental practice and career as a partner at Funderburk, Yeager, and Associates in 1984, and practiced family and cosmetic dentistry for 33 years. In 1993, he co-founded MY Dentists in the Cotswold neighborhood of Charlotte. Since then, his co-workers and patients at MY Dentists became his second family, even going on vacations together.
Rick was preceded in death by his parents Richard and Virginia, and his brother Gary. He is survived by Kathy, Chris and wife Kristena, Bailey, Megan and his two rambunctious grandsons, Caden and Carter.
---